Estate Planning
No one can predict the future, but there are many events you can prepare for before they happen. The lack of an estate plan, like a will and other important documents, often creates confusion, stress and arbitrary distribution of assets.
---
Together, we'll create a plan to protect your finances and loved ones.
1
WELCOME PACKAGE
Helpful guide and short questionnaire
2
CONSULTATION
Chat over the phone or in our office
3
YOUR NEW SOLUTION
Review, make changes and you're done
---
We'll answer your questions and help you make all aspects of your financial and life plans work together in harmony.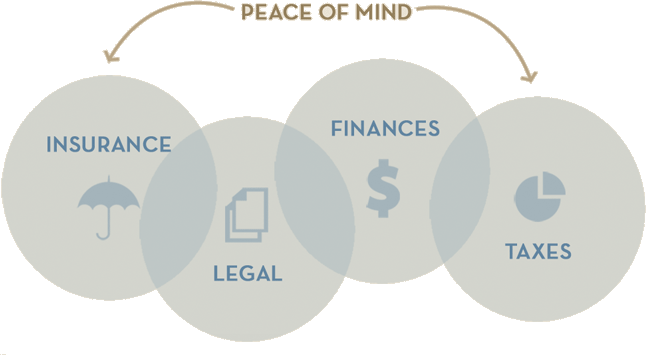 ---

✧
Wills & Trusts

✧
Probate & Estate Settlement

✧
Asset Protection

✧
Special Needs Planning

✧
Retirement & Long-Term Care

✧
Veteran Benefits & Medicaid
---
Don't put it off any longer. Call us for your welcome package at
800-519-5667
.